In case you didn't notice, it's October. It's kind of chilly out. That means that it's fall. I know, I know: duh. Tonight I had my first glass of apple cider and it tasted all kinds of wonderful.
Last night I baked my first hermits of the season. It's all nice and soft chewy raisin-y goodness. I took a picture, but I'm too lazy to get up from the couch, get my camera and upload my photos. They kind of look like this:
Delicious. Boyfriend approved.
Also, the winter one collection came in at Gap (my other place of employment), so I've been checking online to see what I want to use my hard-earned Gap money to buy when I go in this weekend. There's a whole lot. You should check it out. There's a jacket that I've been lusting, but it's a litttttttle pricey. Even with my discount. But here it is, for reference: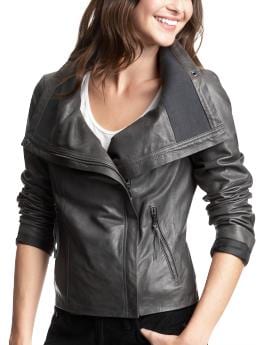 Someonebuythisformepleaseeeeeeeee.
Even with all of this fun talk of fall and winter (gasp! I know, Gap puts stuff out really early), I still miss summer. A lot. I also miss this cute little puppy in this picture:
His name is Bruschi. He's pretty awesome. I miss him. I also really just want a pet (see previous post).
And, on a completely unrelated note, my best friend Andrew has caved and got a Tumblr. Once he's officially made his first post (Andrew doesn't like to launch things or promote them until every last detail is ironed out... for me, this is somewhat annoying. Love yoooou, Andrew!), I will link over to him. That way, all the eight people who actually read this crap I write can see his writing too.