Alright. Thanksgiving. A lot happened other than S getting engaged. There was a lot of food consumed. I made a pumpkin cheesecake (which was not a disaster and actually tasted pretty darn good).
1 1/2 cups of finely crushed ginger snaps (liiiiike 38 cookies. Feel free to eat the rest. I did)
1/4 cup finely chopped walnuts
1/4 cup of butter, melted
4 pkg (8 oz each) cream cheese, softened
1 Tbsp. pumpkin pie spice (I used nutmeg, cinnamon and ginger since I don't have the real shtuff)
Mix cookie crumbs, nuts and butter and press into the bottom of a 9" pan (eat rest of cookies)
Beat cream cheese and sugar with mixer until well blended. Add pumpkin, spice and vanilla, mix well. Add eggs, 1 at a time, mixing on low speed until just blended. Pour into crust.
Bake for 1 hour and 20 minutes to 1 hour and 30 minutes or until center is almost set. Let cool. Sprinkle nutmeg on top.
We had a fantastical turkey as well, courtesy of the wonderful J (the boyfriend's momma).
And then S got engaged (in case you forgot).
It was quite a wonderful thing to be a part of. We were all happy and S cried
(which almost made me cry. Fact)
.
Famalamslam sibs and loversssssss. Boys got their heads cut off. NBD.
And on Saturday I drove all across the great state of Massachusetts to Longmeadow to see my brother
(not actually my brother, my godbrother, but that's too many syllables)
who got back from Palau on Tuesday. He went abroad there and came back with some cool stories and a sweet tan. Lucky duck. And then on my way back to Newton, I stopped off in Worcester and saw mah momma and sister dear and the babies.
E's ready for winter. Are you?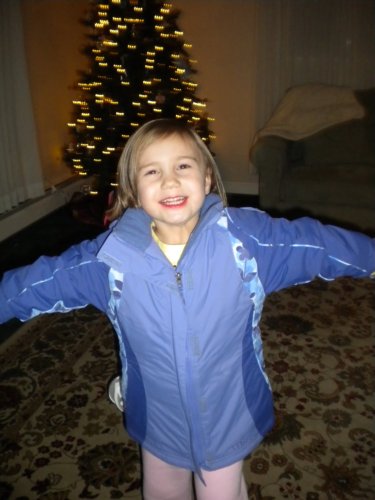 O's a ham.
I got our Christmas tree, and we're going to decorate it sometime soon. My mom gave us some decorations and lights, but she made sure they were all shades of blue so we could have a Hanukkah themed tree. So considerate.
So how was your holiday weekend?