Spin class sufficiently kicked my behind.
In other news, next weekend is Gap's Give and Get weekend.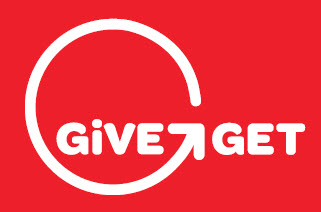 It's pretty huge for us. It happens every so often and the employees give out our employee discount. If you get one of our coupons, you get 30 percent off at all of our brand stores (Gap, Banana Republic, Old Navy and online). All weekend. Multiple uses. It's awesome.
And here's the best part about it: 5 percent of your whole purchase goes to the employees' charity of choice. We get the option of picking one of a bunch of charities that include Feeding America and the World Wildlife Foundation. I chose Teach for America. I think the mission behind the organization (to start closing the achievement gap) is something that we all need to be focusing on.
So yes, you can probably Google the weekend and get a coupon from somewhere, but I would greatly appreciate if you used mine. I want to give you my discount. So leave me a comment with your e-mail if you want it! And tell your friends! I've got 50 invitations people! And I knooooow you all love our clothes. You do. Don't lie.