Christmas Christmas Christmas. Thank goodness it only comes once a year; it's always such a whirlwind of preparation and then poof! It's gone. Anywho, here's a quick recap of what happened.
I made my oatmeal chocolate chip cookies once again. They didn't turn out really pretty, but they tasted darn good. I drizzled molasses into the batter at the very end. Deeeeeee-lish.
And then it was time for Christmas...
Yep. You best believe I got the three of them matching outfits. There were also leopard print leggings, but they didn't make it into the photo.
ZOMG MY NEW SLIPPERS. Obsessed. You can ignore my socks over my jeans. I was wearing boots.
The boyfriend + new slipper Crocs + Red Sox gibbits. Yep. Awesome.
Two.
Three :)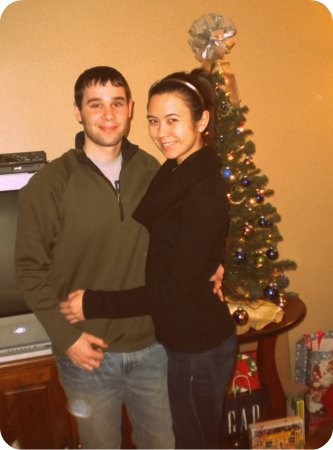 We hope you had the merriest of Christmases and that you spent time with many loved ones. And, you know, that Santa was swell to you. Because he was pretty swell to us :)