Have I told you about my obsession with
The Sartorialist
? I'm sure I have somewhere back in my archives. It's pretty extensive. I have high hopes and aspirations to be featured on his site when he comes to Boston. We'll see. So I already obsessively stalk the archives, looking for inspiration on what to wear. And then CNN goes ahead and posts this:
How to get on The Sartorialist
. The gods are listening to me.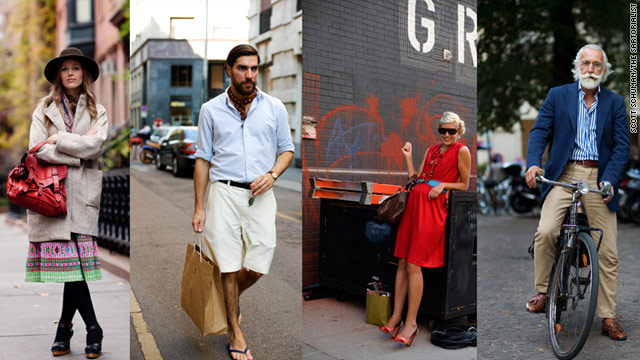 When I get emails like this from J.Crew...
...my heart goes pitter patter. Guess we all know where I'm going tonight after my
Pure Barre class
.
The end of
this post over at Aura Joon
breaks my heart every time. Into a million trillion little pieces. Such beautiful words, from such a beautiful woman. And now she has a beautiful little girl. Gah. If you haven't checked out
Aura Joon
, you probs should.
I've fallen in love with
TeuxDeux
. It's keeping my life all sorts of organized in the virtual world, and I can cross items off as I accomplish them. My type-A personality is all sorts of excited. Now they just need a BlackBerry app. Or I need an iPhone. One of the two.
Oh, and how adorable are these wines?
Joanna over at
A Cup of Jo
showed them off this morning. Now how much does it
SUCK
that they can't be delivered to Massachusetts? WHO DOES THAT?!
I have a haircut scheduled for tomorrow, and I don't know what to do. I'm trying to grow out my hair after
having a fit of insanity
cutting it all off
over the course of the past year. I want to maintain my hair and make sure I'm free of split ends, but I don't want to sacrifice what little length I've gotten lately. Suggestions for cuts? Ideas on shapes that grow out nicely?
Happy Wednesday everyone!